Need help? We've got you covered.
Beyond our in-app support features like Live Chat and Tickets, the engagement team is excited to announce our newest resource: the TeachBoost Help Hub.
The Help Hub provides proactive and curious TeachBoost users with a variety of support resources to browse and download. Housing FAQs, feature highlights, and Getting Started Guides, we created this help center to serve as a landing spot for all things TeachBoost. And, as we grow and develop the platform, the Help Hub will grow right along with it.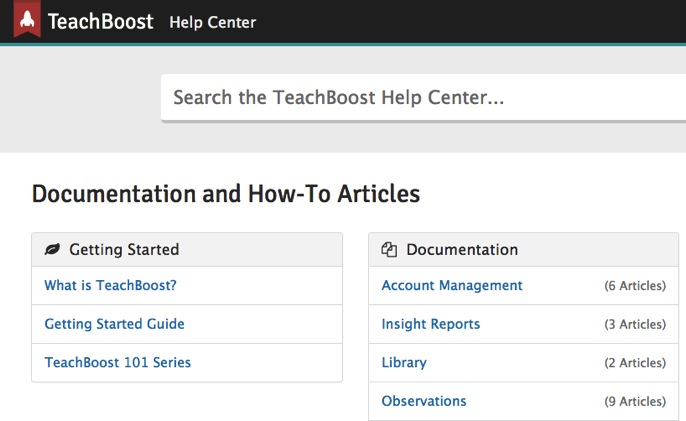 Whether you have a specific question or want to learn how to better leverage the platform,Help Hub is the first, and best, place to look.
Check it out and let us know what you think!